Project Props
Enviado: 21 Abr 2018, 05:31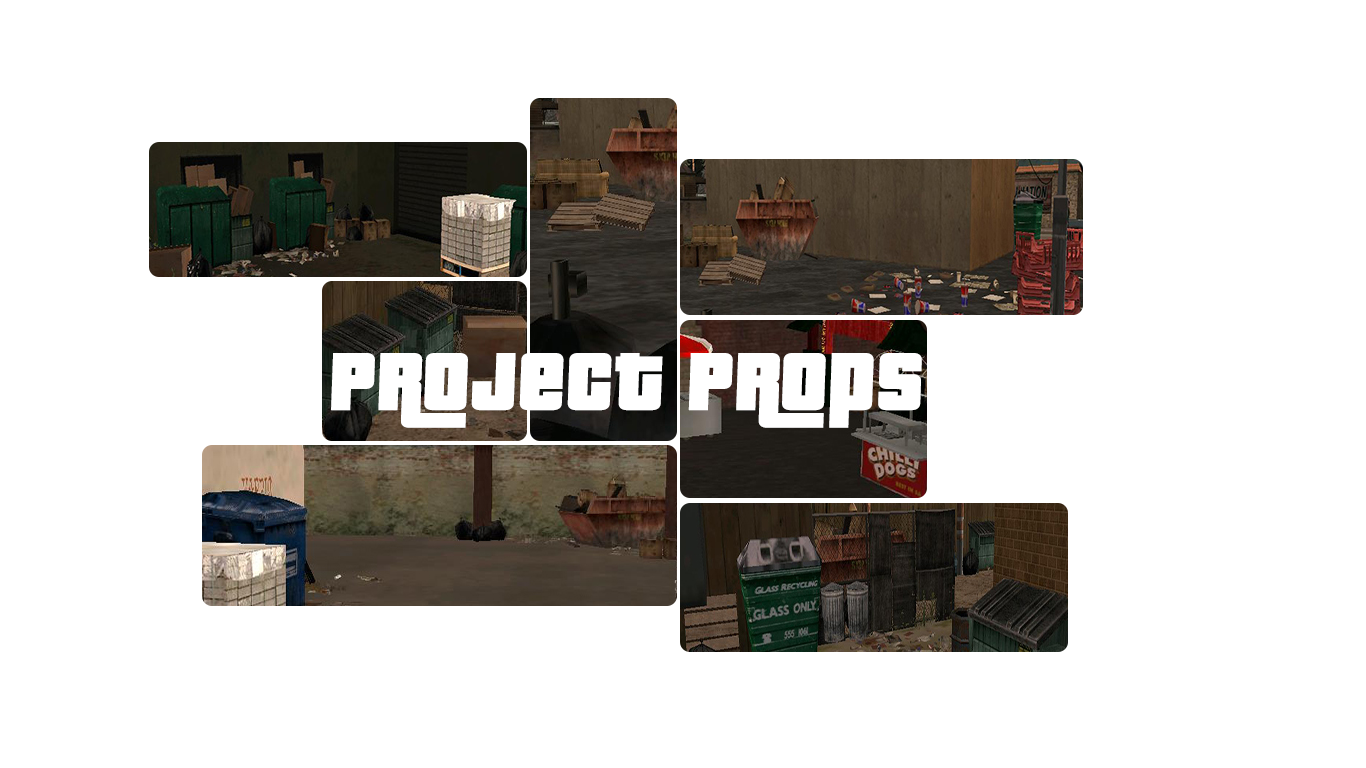 Project Props is a mod which seeks to provide the 3D era GTA San Andreas a little touch of realism by increasing map details by adding objects(props).It's sad that R* couldn't give a high details to these maps because of the technical limitations of consoles of that time, PS/PS2 and ended up leaving empty map in some parts. The purpose of this mod is to simply add objects to give more life to the game , making it realistic & immersed.
If you encounter any crash while installing/playing with this mod installed,please recheck the following,
You are using the latest version of this mod.

You are not leaving out any files of this mod.

You are using a fresh game.

If you still encounter any crash/bugs please create a reply including following points,
Provide a clear description about your crash.

When/where the crash actually occurs(if any specific location a screenshot would be helpful.)

Are you using a fresh game,if not which mods you got installed.

Project props uses object id from 19200 to 19519.So any other mod using ids in this range would crash your game.In this case changing the ids from ide & ipl would help.
You can use
this
 to find free ids of your game & to easily change the scripts you can use something like
these
.
Los Santos     - 60%

Las Venturas  - 35%

San Fierro      - 20%

CountrySide   - 20%

For more screenshots visit
here
For more details visit 
here